Equipment Hire
Foreshore Marine Queensland in conjunction with Spadina Piling Equipment has a number of marine and construction related machinery that is for hire.
Choose from:
Barges
Diesel hammers
Hydraulic hammers
Vibrators
Customised marine piling equipment
Tug Hire
And more
Titan Tug
Length: 14.3m
Twin Screw 400 Cat Engines.  12 ton anchor handling winch.  Shallow Draft
2B Survey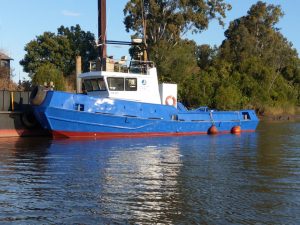 Workboat 29 Steel tugboat
Length: 10.5m
Beam:  3.18m
Depth: 1.26m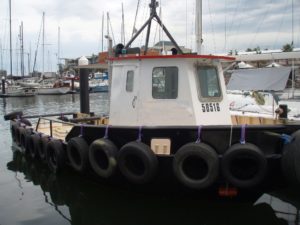 Ibis 11 Hopper Barge
Length: 28m
Beam: 9.6m
Depth: 2.5m
Fitted with 65 tonne Volvo excavator complete with quick hitch, rippers, buckets.
Fitted with Trimble system.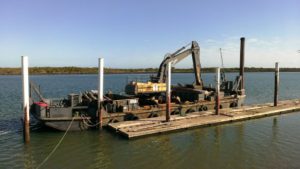 Jack Up Barge
Length: 11.59m
Beam: 13.2m
Depth: 2.7m
Triangular shaped jack up barge suitable for accomodation or drill platform for geotechnical drilling.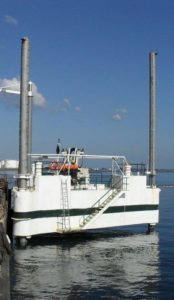 Piling Vibrators
Hydraulic excavator mounted piling vibrators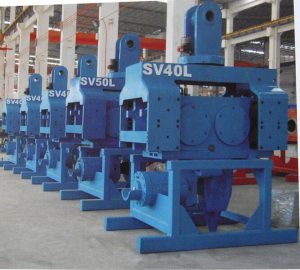 Diesel Hammers
A wide range of diesel pile driving hammers available to suite every application, small to large.

DB1 Hopper Barge & Longreach Excavator
LENGTH:  24m
BEAM:  8.5m
DRAFT:  2m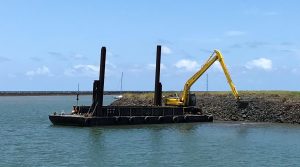 Hyundai 30 ton Longreach Excavator
Trimble ready with a super long boom and 900mm & 1300mm buckets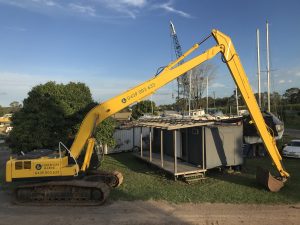 BKA Sirius
BKA SIRIUS Jack Up Barge, a 33.7m  fast jacking barge able to jack up in 28m water depth at 6m/minute.
LENGTH:  33.7m
BEAM:  25.4m
DRAFT:  1.6m
St Vincent barge is a specialist heavy lift barge able to lift 640 tonnes in a single lift in shallow waters.
LENGTH: 59.4m
BEAM:  23.52m
MOULDED DEPTH:  4m