Barge & Tug Hire
Our fleet of barges and tugs have been carefully selected to work in our specialised industry and are equipped with the essential tools to make our job as streamlined as possible. From piling, dredging, salvage and towing, our fleet of vessels have worked in the toughest of environments and stood the test of time.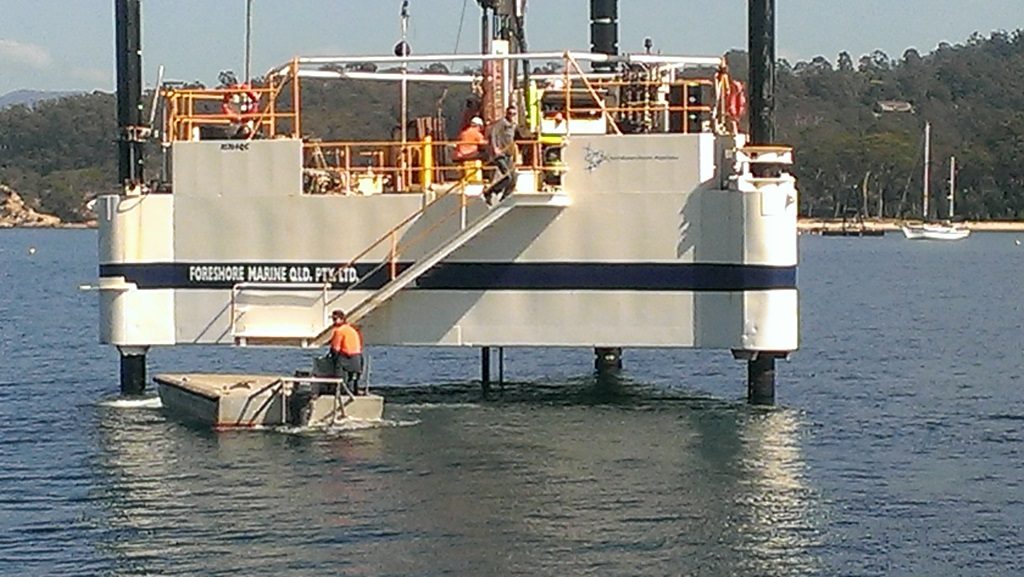 Jack Up Barge, the three legged, triangular specialist barge, perfectly suited to geotechnical drilling and marine construction, due to it's stability and sturdiness. Jack Up Barge can be jacked up on her three spud legs and can work in waters up to 20m deep. She has a central moon pool for drill rigs to be mounted over, and accommodation and power plant with a 75kVa generator on board.
LENGTH: 11.59m
MOULDED DEPTH: 2.7m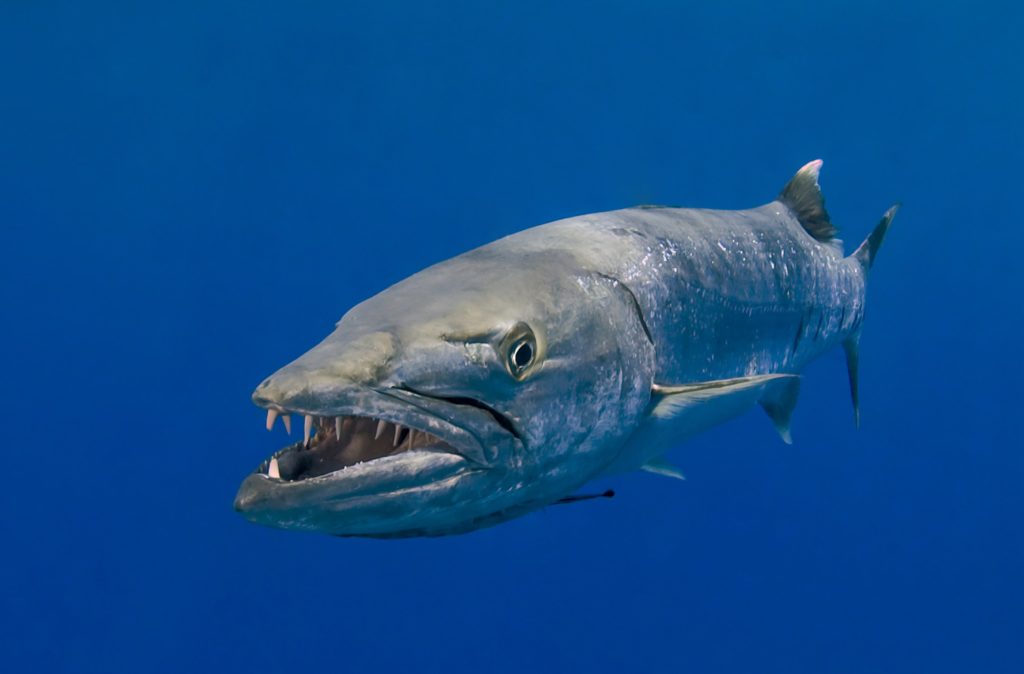 Barracuda Barge is road transportable dumb barge.
LENGTH:  24.5m
CLASS:  2E
ROAD TRANSPORTABLE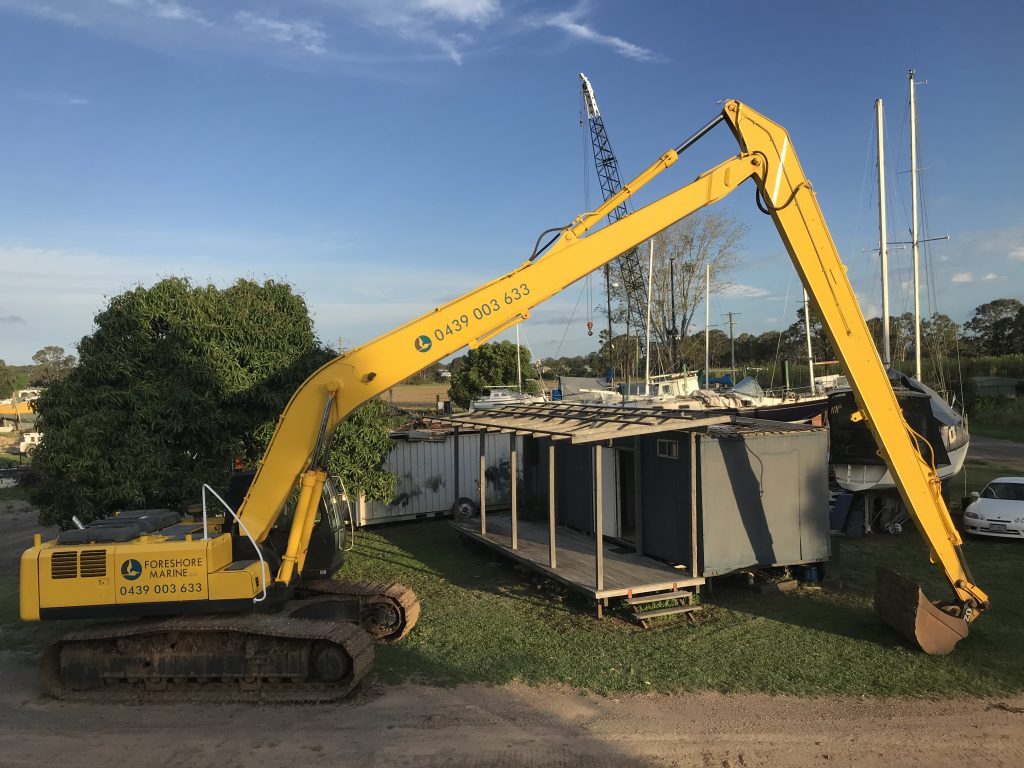 The Longreach Excavator has recently had a full makeover and is in tip top shape!  Hyundai 30 ton longreachis the perfect excavator for those deep dredging jobs.  She sits on our DB1 barge and is Trimble ready with a super long boom and 900mm & 1300mm buckets.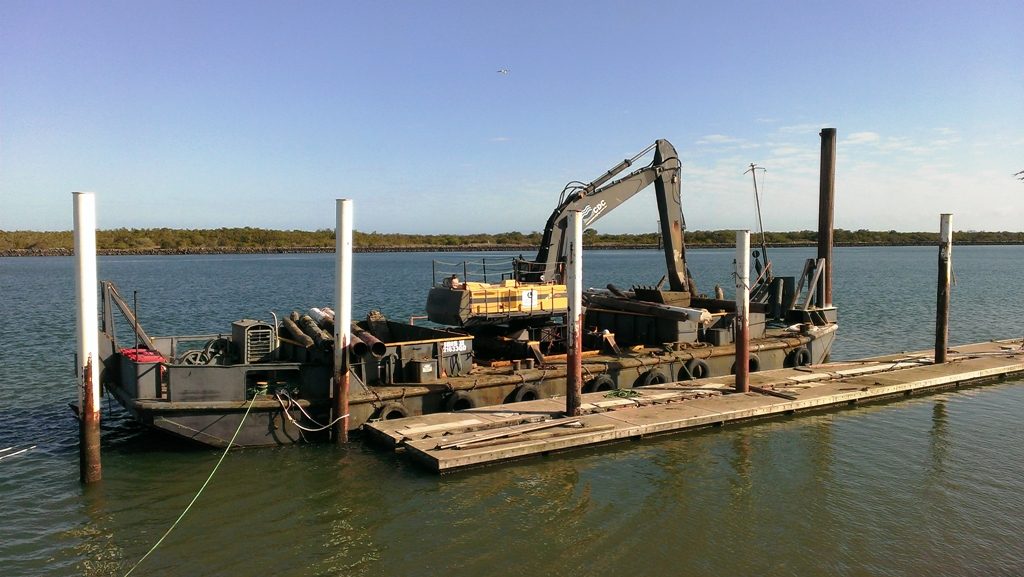 Ibis II Barge is our big girl.  She has two hopper bins and a 65 ton Volvo excavator on board.  She is perfect for big dredging works and her bins can also be used for marine construction and demolition works along with salvage.  The Ibis II is Trimble fitted.
LENGTH:  28m
BEAM:  9.6m
MOULDED DEPTH:  2.5m
PLB1 Piling Barge was designed and fabricated by Foreshore Marine.  She is road transportable, making travelling from job to job easy and affordable.  Fitted with an onboard crane, she can be kitted out with the appropriate piling gear for each specific job, and is also perfect for marine salvage.  She was used in numerous salvage jobs after the 2013 floods in Queensland as she was a good, sturdy barge with a crane for lifting the vessels & debris.
LENGTH:  21.03m
BEAM:  7.87m
MOULDED DEPTH:  1.52m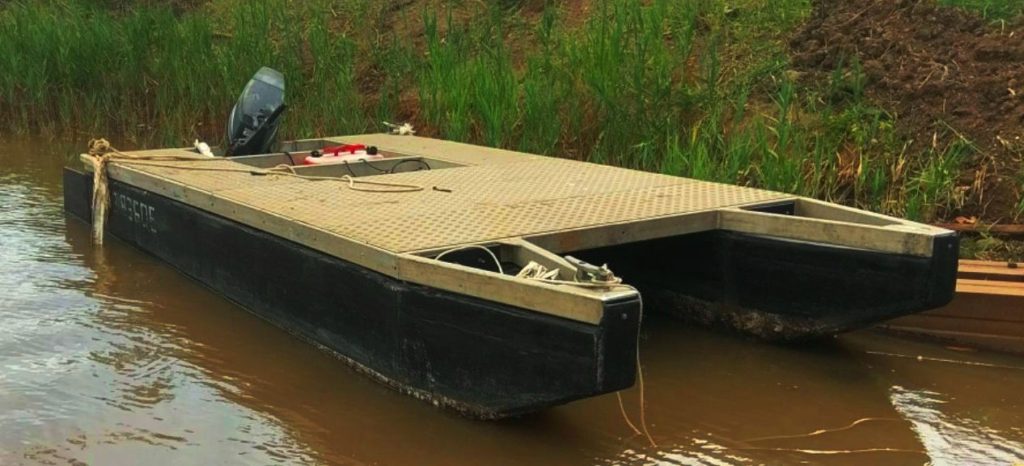 Beetle 1 is a terrific little work punt designed and fabricated by Foreshore Marine.  With a HDPE poly hull and aluminium deck, maintenance is never an issue.  She is a great little vessel with a 60hp tiller steer.
LENGTH: 4.8m
BEAM:  2.7m
DRAFT:  0.7m