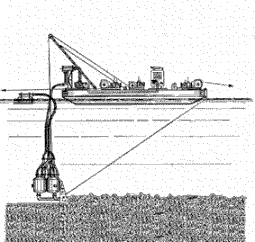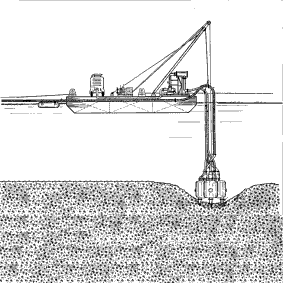 PNEUMA DREDGE PUMP IN ACTION
Dredging
Not all dredging projects are the same.  At Foreshore Marine, we take all the factors in and have the resources and capabilities to be able to undertake a wide range of dredging works.
Certain conditions including environmental, marine traffic and logistical situations can all effect the way dredging is undertaken, and that is why Foreshore Marine has a variety of solutions to be able to get the job done.  These include:
Pneuma Dredge Pump is the perfect solution for environmentally sensitive areas as it does not create turbidity due to it's suction method without rotating cutters.  It is perfect for loose bed material and deep bottom depth dredging.
Ibis II 28m hopper Barge mounted with a 65 ton excavator with a huge tiger tooth ripper for breaking through rock, and a huge dredging bucket for fast digging of bed material.
DB1 24m Hopper Barge mounted with a 30 ton Super Long Reach excavator for digging those deep water areas.
The Suction Cutter Dredge on an 8m x 6m platform is very versatile as it's easily road transportable.
Titan has a 6m wide BED LEVELLER for dredging works up to 10m. The bed leveller is easily mobilised and towed behind Titan, a 1000hp twin screw, shallow draft vessel which makes bed levelling efficient and effective.